Factsheet
iOS Release Date:
April 20th 2017
PC/Mac Release Date:
March 6th 2019
Website:
Regular Price:
$2.99 on Mobile
$7.99 on Desktop
Description
Vignettes is a casual but unique exploration game without text or characters, where objects shapeshift as you spin them around to wander through a kaleidoscope of different moods and settings. Accessible and colorful, it is an experience for all to enjoy, filled with playful interactions and hidden secrets.
It is an oddity that asks players to look at things from a different angle, mixing whimsy visuals and playful interactions with a sense of surprise and discovery, quietly threading an untold narrative. Players will enjoy exploring an organic map of objects scattered across the 8 different areas of the game, each with its distinctive color palette and hidden puzzles.


History
Pol Clarissou (Orchids to Dusk, Triennale Game Collection) and Armel Gibson (OASES, Knife to Meet You) are long term friends and collaborators, both members of the art collective Klondike and from the north of France. They shared the same interest in shortform experimentations pulling away from traditional games structures. Vignettes started as one of those after Pol used to draw tons of miniature objects from his daily routine on his notebook, only becoming a more ambitious game after Armel joined the team. After iterating for a while and demoing the game at events, Patrick Ashe (Hohokum) and David Kanaga (Proteus, Panoramical) joined the team as part-time collaborators, respectively on production and sound design.
During the summer of 2016, Pol and Armel were selected for the Stugan game accelerator, where they spent two months in a cabin in the swedish woods, working with other developers and getting help from industry mentors.
Early 2017, Armel founded Skeleton Business, a one person studio to support the release of the game.
The game was released on PC/Mac through Steam and itch.io in March 2019. The itch.io version of the game features some bonus endgame feature, as a thanks to the itch.io team and community that have supported the creators of the game in the past.
Logo & Icon
download file as .zip (1.44 MB)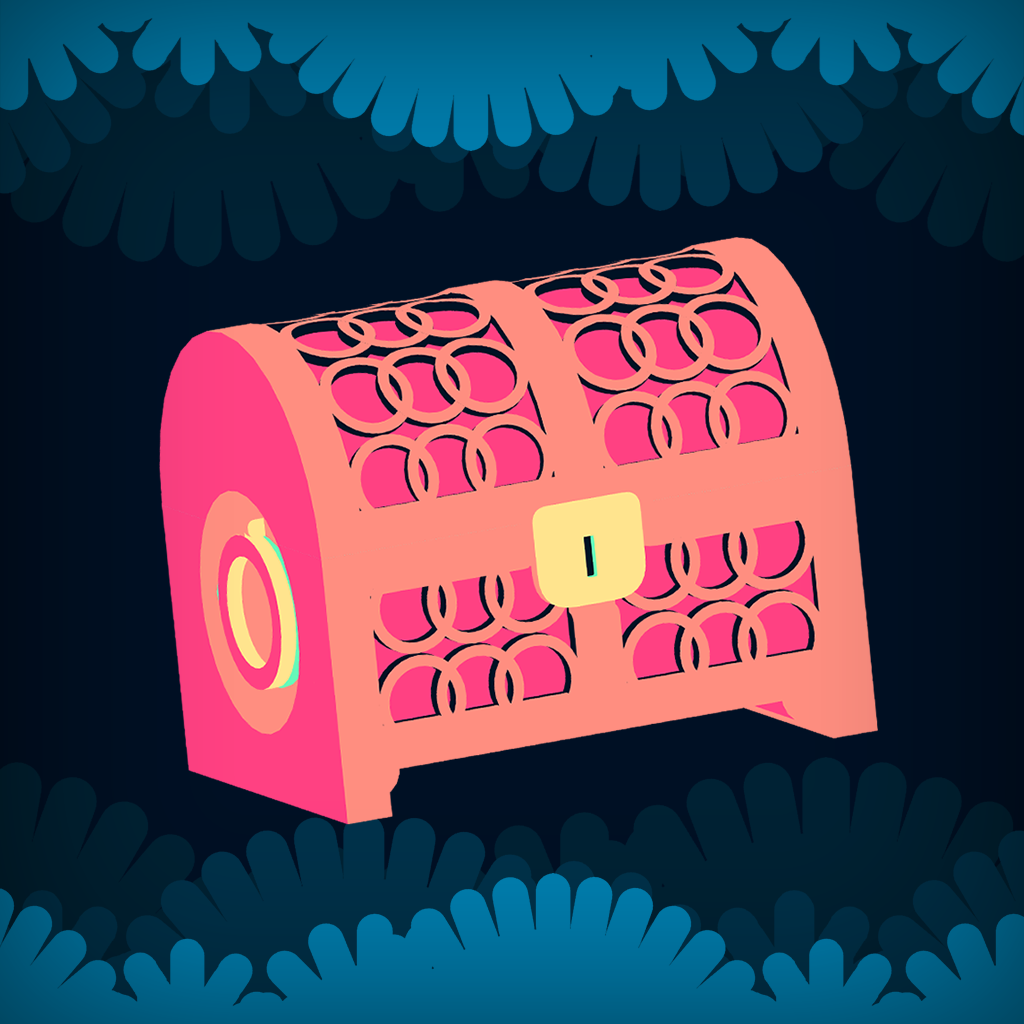 Recognition
IGF Excellence in Audio

IGN

IndieCade Europe

IndieCade

Day of the Devs

BitBash Official Selection

VGA Gallery

Stugan

AMaze Berlin

IGF Nuovo

Fantastic Arcade

GDC Europe